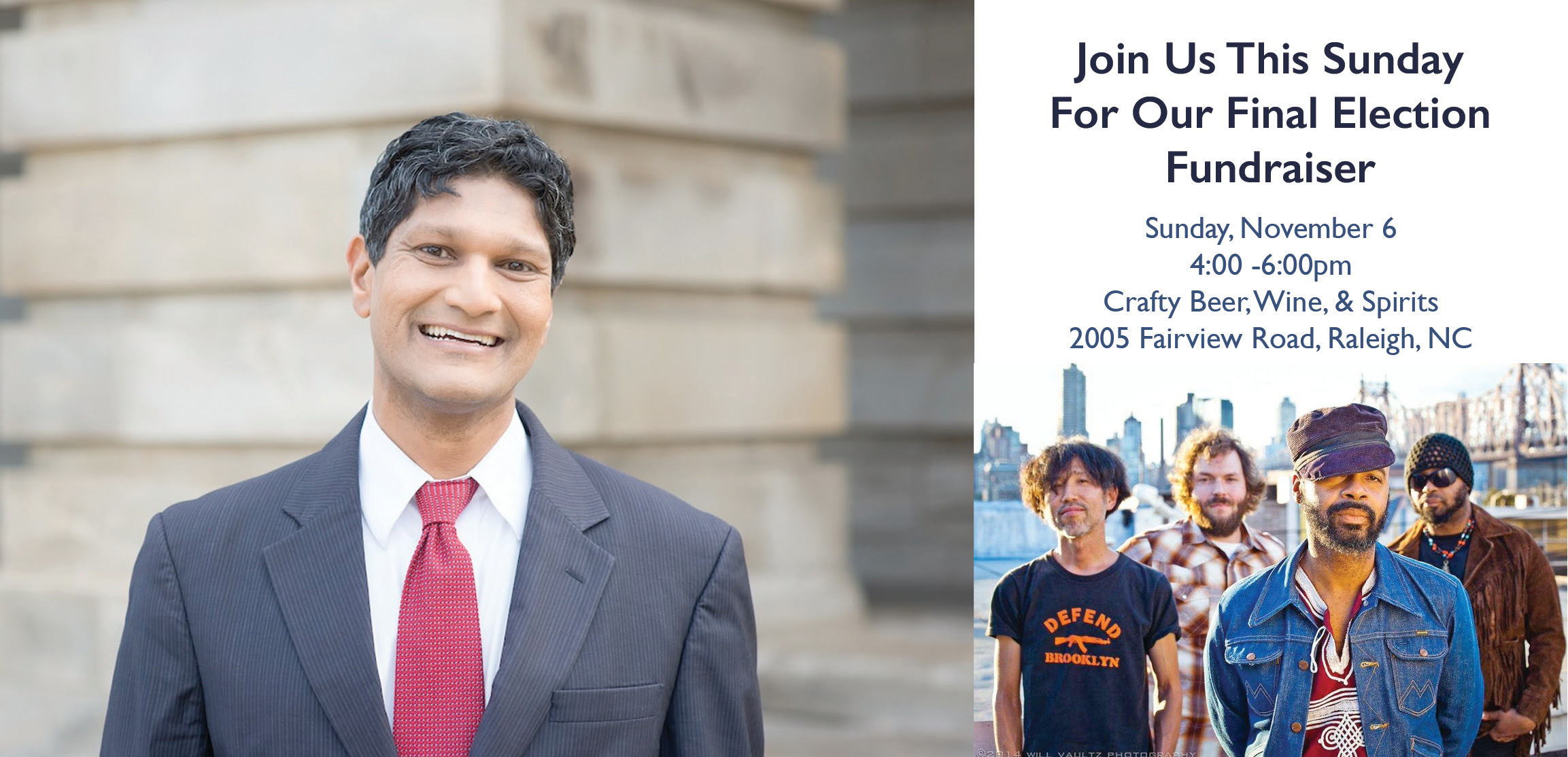 Raleigh Final: Sen. Chaudhuri & The Veldt
As we seek to execute on monthslong fundraising and GOTV plans, we're grateful that Democratic Whip Senator Jay Chaudhuri is special guest for our 2022 finale with Raleigh Medal of Arts recipients The Veldt.

Please join us this Sunday!
Time: 4:00-6:00pm
Location: Crafty Beer, Wine, & Spirits (Five Points)
Address: 2005 Fairview Road, Raleigh, NC
Sponsorships: $5,600, $2,500, $1,000, $500, or $250. Individual Tickets: $100 or $50.
Please make your contribution today, so we can support endorsed candidates running digital ads & GOTV through Election Day!
Your donation is your RSVP.  You can also contact us as at [email protected] or call 919.283.4819.

______
2022 Endorsements to Hold the Line:
WHEN
November 06, 2022 at 4:00pm - 6pm
WHERE
Crafty beverage at Five Points

CONTACT
Now or Never NC · · 9192834819